redeeming-a-monster asked: heyheyhey! do you remember what songs man overboard played? im going to see them tomorrow and i couldnt find the setlist anywhere.
11 tags
'Tis the season
For the best fucking concerts of the year. Seriously, why is it always late fall/early winter when the best tours come around? The holiday shows RULE. I went to my first concert since Warped Tour [which was my first Warped Tour ever!] a couple of weeks ago, and it felt great to go to a show again. Sunday, November 18th: I saw Yellowcard, supported by The fucking Wonder Years and We Are the In...
3 tags
I'm back
Bravo if you're still following me. Who is going to see the fucking wonder years this weekend at the House of Blues in Boston? I'll be there.
1 tag
every few weeks I'll go on tumblr
and then I remember why I don't go on tumblr anymore
nothing on tumblr is funny anymore. tumblr sucks.
Anonymous asked: I agree with you on what your opinion on Kony 2012. I just also want to point out how useless it is for us to send people over; the LRA is no longer a threat. They haven't been since 2006. Also, I believe there are already some people searching for Kony. At this point, that's all anyone can do.
7 tags
KONY
I don't care if you're for it or against it. The point of the campaign was to bring everyone together on something we can all agree on and it automatically splits up into two sides of people who are for it or against it, people tearing up the invisiblechildren company for their operations, those hipster assholes who are looking down on everyone now "jumping on the...
just popped on tumblr for the first time in a while wow they updated it
5 tags
My roommate asked me to shave his head last night.
He didn't ask me to shave all of it.
never play the rage comic drinking game i posted about last night. it leads to horrible things. just never.
2 tags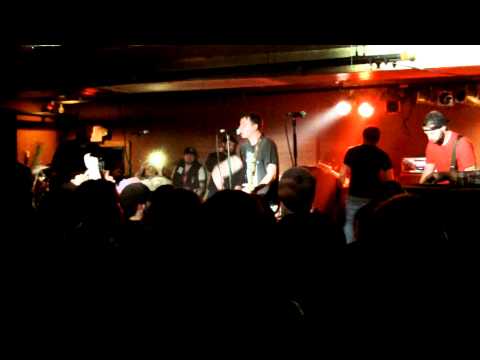 Watch
satans-testicle: oh my fucking god
10 tags
highregardd: Maybe one day I will be cool enough to own an iphone.
6 tags
What kind of computer sings the best?
A Dell.
Nothing worse than spellcheck while sexting
I can already feel my duck in your puppy. Click here for more laughs!
I used to waste my time dreaming of being alive,...
I always get annoyed when I go on people's blogs and see "People I follow" and there's like a million people and I'm just like do you really need to follow that many blogs like how does your dash even sustain itself and I just checked I'm following 454 blogs. shit.
7 tags
Taking Back Sunday | MakeDamnSure How close is...